Former Governor of Ondo State South West Nigeria, Dr. Olusegun Mimiko, on Thursday announced his intention to participate in the race for the highest office of President in the country
He will be doing that on the platform of the Labour Party (LP) in the 2019 General Elections.
What is not clear is which faction of Labour Party the media doctor turned politician will be running as, recently, the faction that claimed to be authentic owner of instrument of the party announced its pull-out from a Peoples Democratic Party (PDP)-led Memorandum of Understanding (MoU).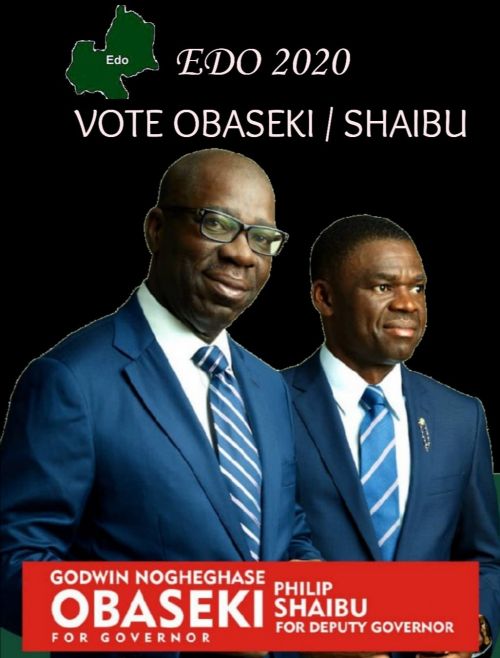 The MoU was the peak of then active but now weak and unheard Coalition of Nigerian Movement (CNM) put together by former President Olusegun Obasanjo to work as Third Force in stopping the re-election of President Muhammadu Buhari come February 2019.
The coalition MoU, spearheaded by the embattled PDP and signed by 42 political parties and groups, adopted "CUPP" but under 48 hours of doing so, the Labour Party officially announced its pull-out from the coalition denying knowledge of how its name was dragged into it, adding that the only Labour Party recognised is one owned by Nigeria Labour Congress (NLC) and the Trade Union Congress (TUC).
The DEFENDER Thursday reported that it learned Mimiko was scheduled to declare interest in contesting for Presidency at Labour Party headquarters in Abuja but that effort to confirm the information directly from the former government was yet successful as at press time.
It is not longer news with open declaration of the interest that the information is authentic.
Indicating his intention to run, Mimiko's declaration speech, titled: "Because We Care", was tied to security, restructuring and youth empowerment.
Mimiko, before contesting as Governor of Ondo State in 2007, had served as a Federal Minister of Housing and Infrastructure under the Olusegun Obasanjo administration, Secretary to the State Government (SSG) under Olusegun Agagu-led PDP administration and Commissioner for Health succeeded by Dr. Wahab Adegbenro under the Adebayo Adefarati-led Alliance for Democratic (AD) administration in Ondo State.
Speaking at the gathering of factional LP leaders at its National Secretariat in Abuja, Dr. Mimiko said, "There comes a moment in the life of a nation when every patriot must stand up to be counted. At such a moment, no person worthy of a place in history can afford to remain ensconced in their comfort zone.
"When the totality of our being and the very essence of our humanity are in violation, patriots must advance to recapture the present; and commit to re-defining the future. For our country, Nigeria, the moment is now."
He said it was time for all to march out and recall the past, take charge of the present, and launch out into greatness, as one inclusive, cohesive family.
He listed his achievement and landmark success in health, education and other sectors while he was Governor of Ondo State for eight years.
According to him, the Abiye Safe Motherhood programme of his government, which drastically reduced infant and mortality rate in Ondo State, became a global reference point in good governance; and a demonstrable path to universal health coverage, attracting laurels at home and abroad.
He said, "I am running because like many Nigerians, I am sick and tired of seeing our country become the butt of jokes everywhere you travel to around the world. I am running because I know we can do better; and we will do better.
"I know this because anywhere Nigerians find themselves, no matter the situation, we always rise above adversity. We don't just survive, we thrive. It is high time we replicated over our country that which has made stars of individual Nigerians all over the world. The only way to do this is by electing capable hands. It is by electing a great president that can drive this national vehicle to greatness."
In his reaction, the factional National Chairman, of Labour Party (LP), Alhaji Abdulkadir Abdusalam, said Nigeria can restore its glory and reclaim its greatness if Mimiko is given the opportunity to lead the country.
"It is someone like Mimiko that is tested, trusted and has records of achievements that can bring Nigeria to the desired development and I have confidence in the ability and passion of the Presidential hopeful to set new narratives for the country," Abdusalam said.
He said that until Nigeria was able to provide basic amenities for the people, and take care of its population, the country cannot be called the giant of Africa.